Bella Hadid's Kinsicle Smoothie
Can't make it to LA to try the viral Bella Hadid Kinsicle smoothie at Erewhon? This recipe from @milkteamali ensures you can make it in the comfort of your own home. Grab our new Organic Almondmilk and get blending!
Prep Time: 5 minutes
Servings: 1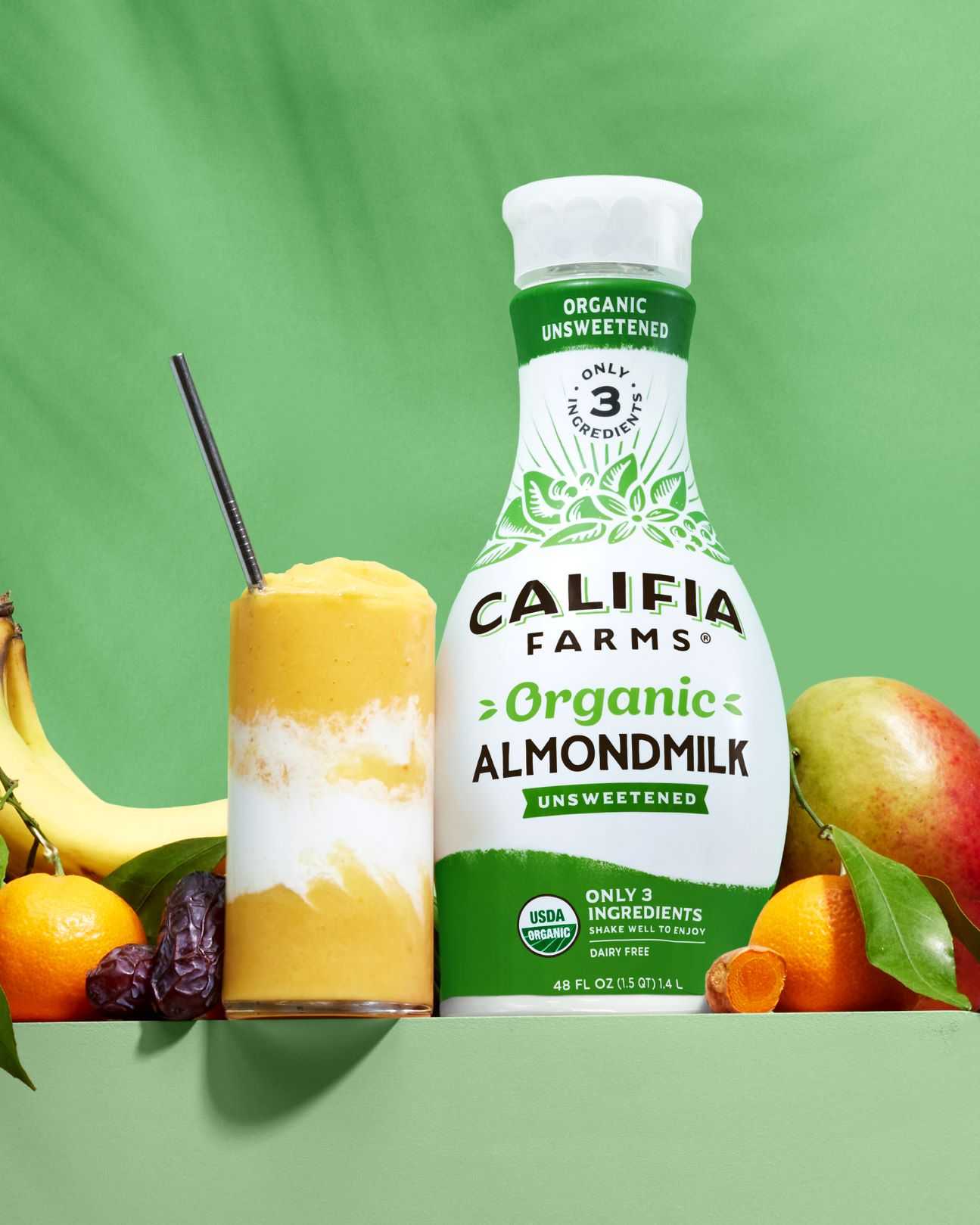 Ingredients
1 cup frozen mango
1 frozen banana
1 medjool date (we like Rancho Meladuco)
2/3 cup orange juice (we like Evolution Fresh)
1 tablespoon aloe vera juice (we like Lily of the Desert)
1/4 cup Califia Farms Organic Almondmilk
1/2 teaspoon lion's mane mushroom (we like Om Mushrooms)
1/2 teaspoon turmeric
2 tablespoons orange yogurt (we like The Coconut Cult)
2 ounces Kin Euphorics High Rhode
1 teaspoon vanilla extract
2 oz of coconut cream, for drizzling
Directions
01
Drizzle coconut cream around the inside of a glass
02
Combine the rest of the ingredients in a blender and blend until smooth
03
Pour into the glass, sip and enjoy!