Cardamom Oat Latte
This cardamom-infused oat latte is a cup of pure comfort.
Prep Time: 5 minutes
Cook Time: 10 minutes
Servings: 1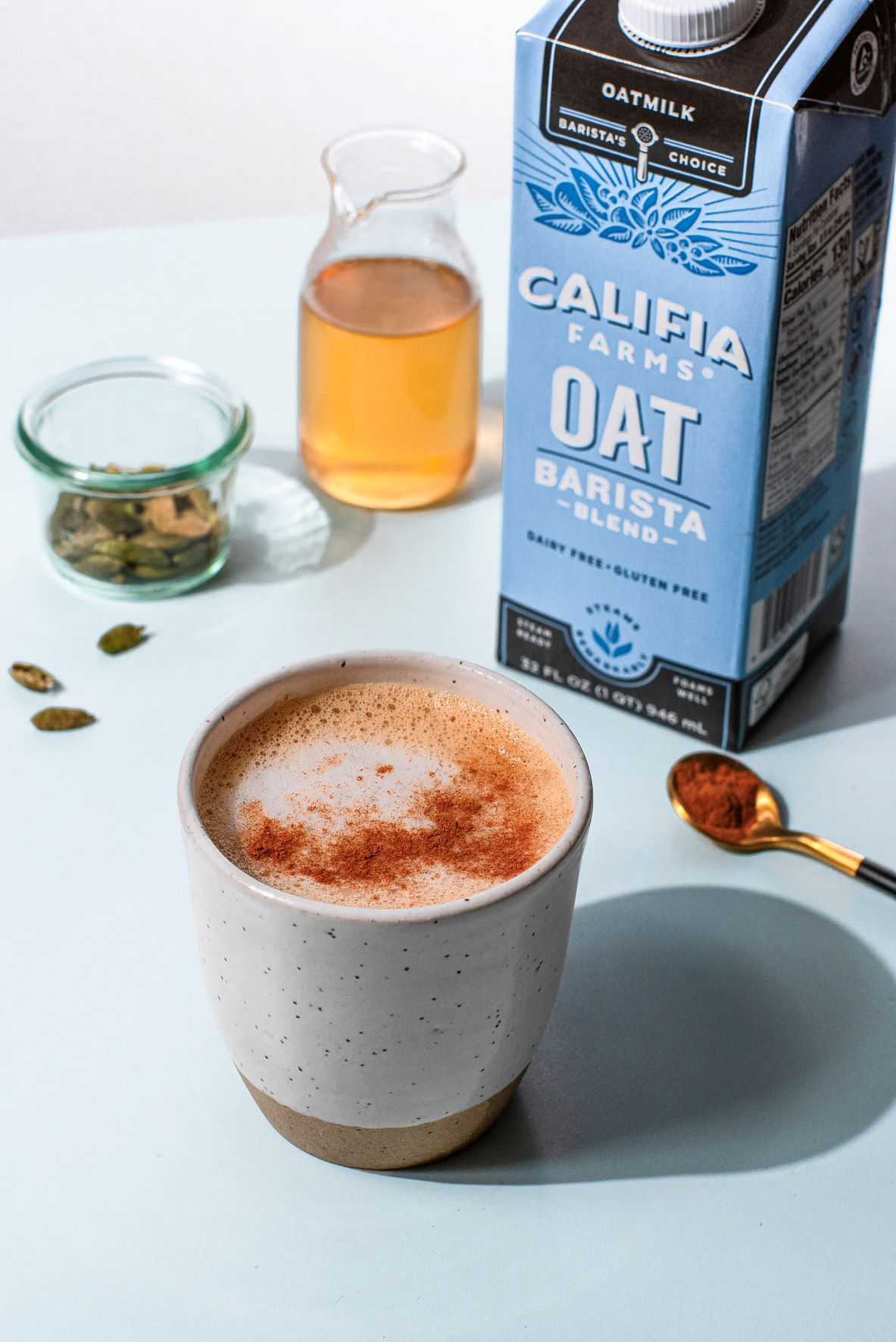 Directions
01
Place the sugar, cardamom pods, and water in a small saucepan and bring to a boil. Reduce to a simmer, stirring occasionally until the sugar has dissolved
02
Cover the pot with a lid and remove from heat. Let the syrup cool until room temperature. Strain and pour into a sealable container
03
Pour desired amount of syrup into a bowl, along with the warmed oat milk, and froth with your preferred method
04
Pour a double shot of espresso into a mug and top with the frothed cardamom oat milk mixture. Enjoy!