Party-Size Pop Tart
Bigger isn't always better, but in the case of a Party-Size Pop Tart, it certainly is. Grab this nostalgic recipe fit for a crowd below!
Prep Time: 15 minutes
Cook Time: 20 minutes
Servings: 9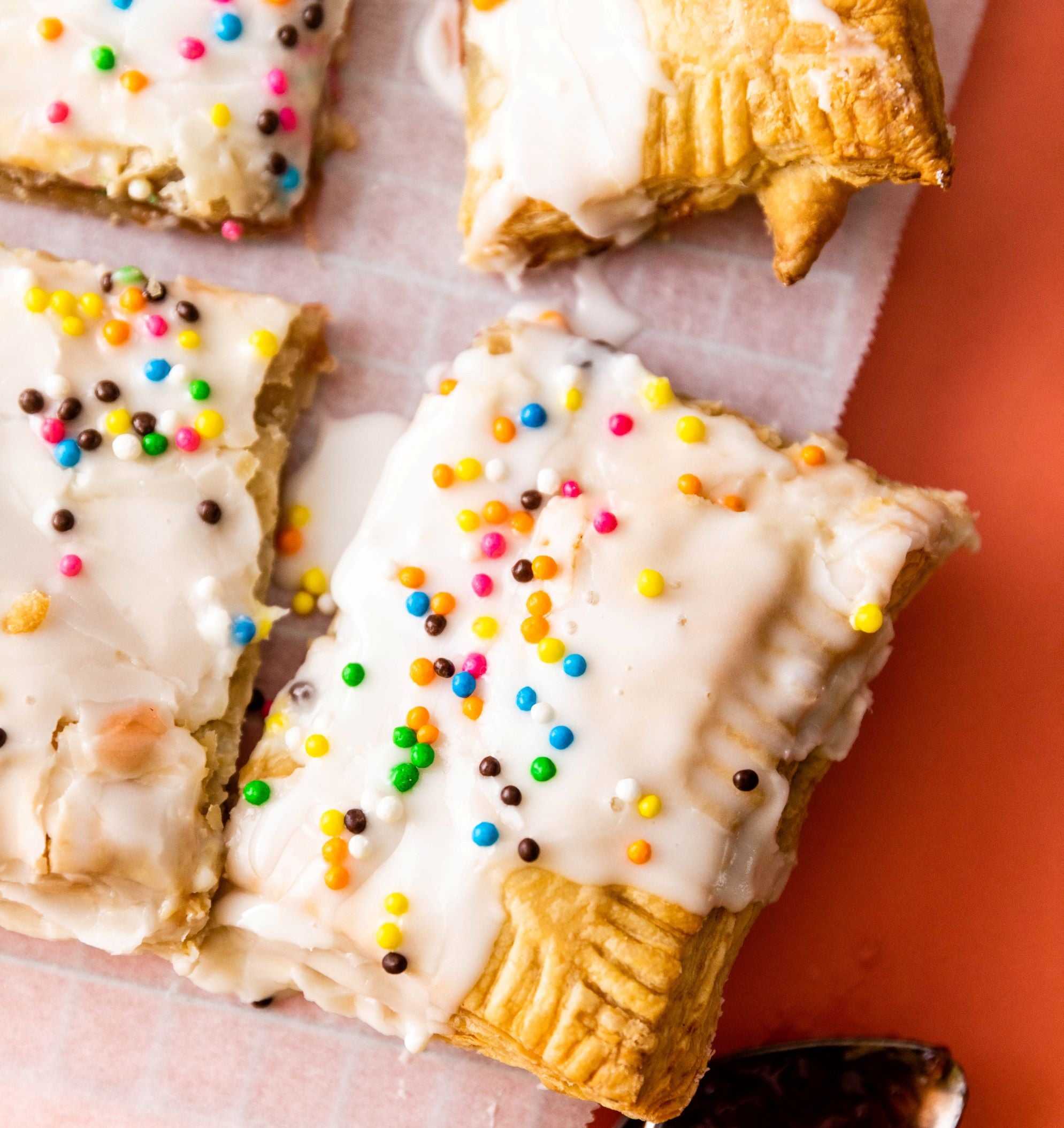 Ingredients
2 sheets vegan puff pastry, thawed
¾ cup strawberry preserves or jam
2 cups powdered sugar
¼ cup + 1 tablespoon Califia Farms Unsweetened Vanilla Almondmilk
½ teaspoon vanilla extract
Vegan sprinkles, optional
Directions
01
Preheat the oven to 400 degrees F
02
Line a baking sheet with parchment paper and place one puff pastry sheet on top
03
Using a rolling pin, roll the puff pastry into a large rectangle
04
Add strawberry preserves or jam on top, covering the bottom sheet of the pop tart
05
Leave about ½ inch of the perimeter or border of the pastry bare
06
Roll the second puff pastry sheet into a large rectangle to match the bottom piece and place the second sheet on top of the preserves
08
Press a fork along the edges of the tart to seal the two sheets together
09
With the same fork, poke small holes on the top sheet of the pop tart so that steam can escape and the jam will not spill out while baking
11
Make the glaze by combining powdered sugar, Califia Farms Unsweetened Vanilla Almondmilk, and vanilla extract in a bowl
12
Whisk together until smooth
13
Allow pastry to cool completely
14
Spread frosting on top and add vegan sprinkles, if desired
15
Break apart into smaller servings, and enjoy!